Training

Our training portfolio includes a comprehensive package of resources designed to help both novice and experienced UK and international participants learn more about accreditation practices and conformity assessment systems.

Our courses are delivered by specialists in their field, which provide you with high value knowledge and skills to make a practical difference in your organisation.
UKAS has over 20 years' experience in providing training for laboratory staff and 10 years' experience in certification and inspection body staff training in the UK and overseas, including mainland Europe, North & South America, and Pacific Rim countries. UKAS also has experience of assisting overseas countries wishing to set up and to develop a national accreditation service, and overseas and international bodies wanting to learn more about accreditation procedures, international standards and assessment skills.

Our Trainers
UKAS draws its trainers from its own in-house experts. These include assessment managers and external technical assessors, all who have up to date involvement in assessment techniques and the application of the international standards in accreditation decisions. In delivering training, every effort is made to make courses as relevant to delegates as possible, by developing case studies and exercises that reflect their general professional disciplines.
Our Training Programmes
UKAS' courses accommodate many different training needs. To book a place on one of our courses you can book online or you can download a booking form and email it to: training@ukas.com
The fees quoted include refreshments and meals and accommodation as specified. Comprehensive course materials, which often prove to be an invaluable reference source, are also included.
Our Training Courses
Assessor Training – Laboratories ISO/IEC 17025 : 2005
Assessor Training – Medical Laboratories ISO 15189 : 2012
Combined Laboratory Management   
Forensic Laboratory Internal Audit
Forensic Laboratory Management
ISO/IEC 17020 : 2012 - Scene of Crime
ISO/IEC 17020 : 2012 Awareness 
ISO/IEC 17021-1: 2015 Awareness
ISO/IEC 17065 : 2012 Awareness 
Laboratory Management - Role of the Quality Manager and Technical Management
Preparation for Laboratory Accreditation
Proficiency Testing ISO/IEC 17043 : 2010
If you experience any problems booking your course or you need to discuss any queries, please email: training@ukas.com
Other Services
UKAS has joined forces with BSI (British Standards Institution), NMRO (National Measurement and Regulation Office), and NPL (National Physical Laboratory) to form the UK Quality Infrastructure (UKQI).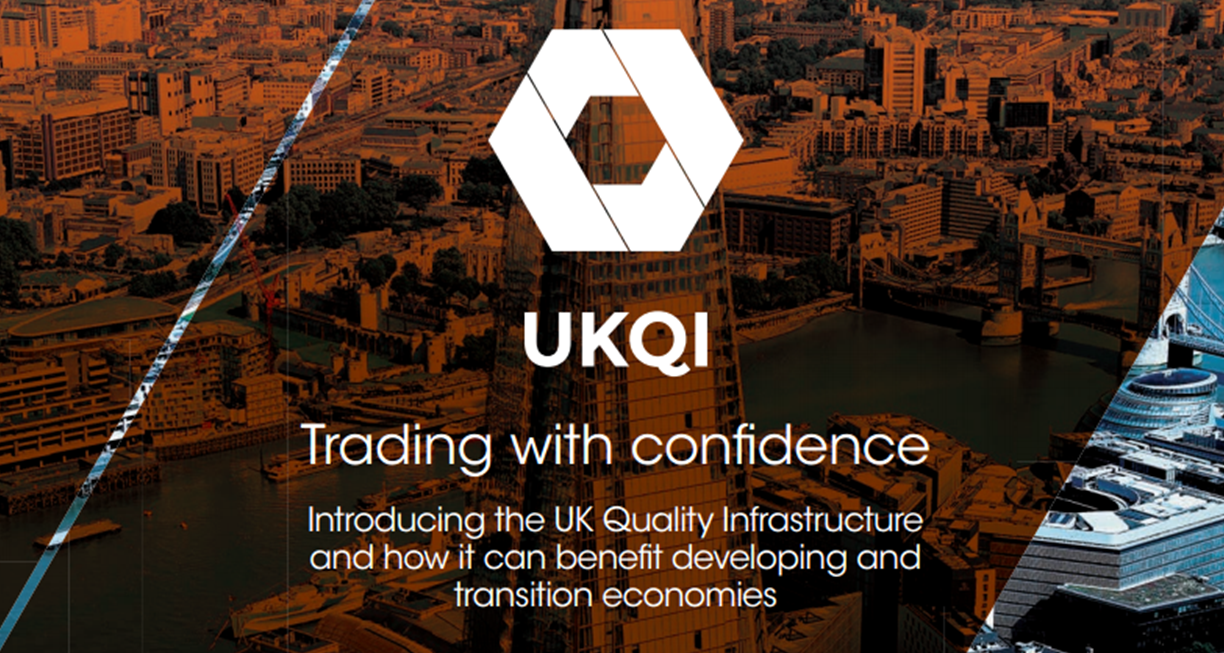 The partners can provide a comprehensive range of consultancy services to overseas governments wanting to build the capacity of their own National Quality Infrastructure. This includes:
Capacity building services
Needs analysis in order to target the intervention in the most efficient and effective way
Legislative review and advice on how the regulatory framework can be improved
Consultancy and training
Technical assistance covering standards, accreditation, metrology and quality assessment
Healthcare UK
UKAS has joined Healthcare UK, a division of UKTI, to become a partner to deliver services overseas to those seeking to improve quality and safety of patient care by establishing effective, efficient systems and processes that
reduce risk and promote quality services.